Bart van der Leck
'Works on paper'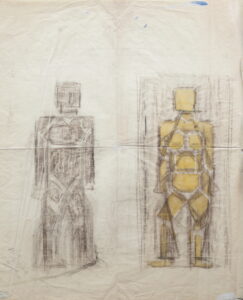 During the final preparations for the art-fair PAN Amsterdam, the heirs of the Dutch 'Stijl' artist Bart van der Leck presented us with a folder in which dozens of original works on paper by Van der Leck have been preserved.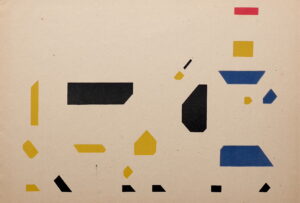 In addition to some lithographs of the well-known composition 'Boerenmeisje met Koe' from 1921, the folder contained works that has never been shown to the public before.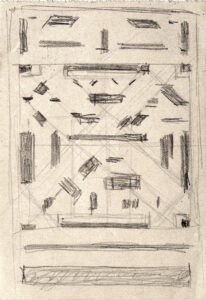 Preliminary studies on paper for the well-known oil painting 'Composition no.5 from 1918 (collection museum de Fundatie Zwolle, The Netherlands)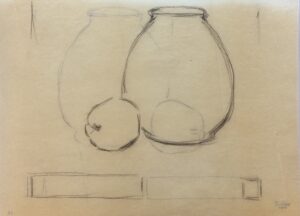 A still with apple and bulb vase from 1931.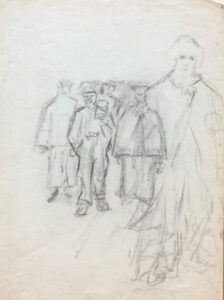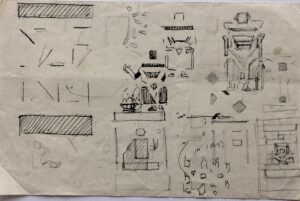 Also beautiful little sketches of dancing figures, blooming flowers, a puppet show, a stylized interior, carpet designs, factory workers, etc.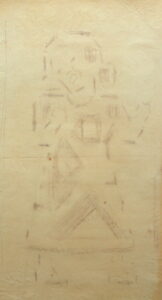 The folder also contains large pieces, including a charcoal drawing of a dancing child, a composition with a man and woman figure and a signed drawing of a ceramic vase from 1952 (vase collection Kröller-Müller).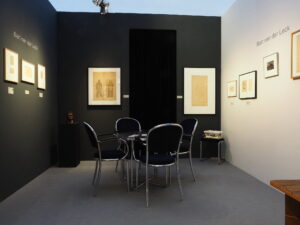 We presented more than twenty of these works at the art-fair PAN Amsterdam 2021, many of them were sold.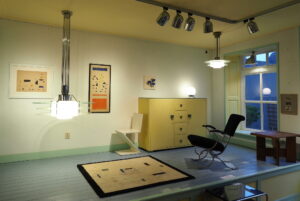 But there are stil a lot of beautiful works available that makes a visit to our gallery worthwhile.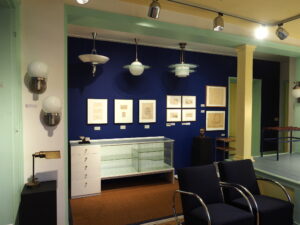 Please contact us for planning a visit to our gallery >