Gerrit Th. Rietveld (1888-1964)
Steltmanstoel 1963,
G.A.v.d.Groenekan, De Bilt 1970.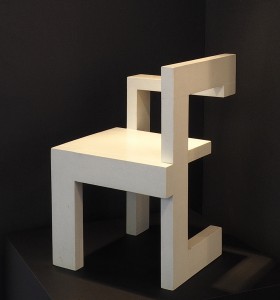 White stained oak, marked under the seat
"H.G.M., G.A. v.d.GROENEKAN, DE BILT NEDERLAND"
Height: 70 cm.
Width: 44.6 cm.
Dept: 48.7 cm.
The Steltman Chair is designed by Rietveld in commission of the jeweler  'Steltman Juwelier' in The Hague in a left-arm and right-arm version in 1963. It was Rietvelds final furniture design. With the asymmetric open shapes it is reconnecting with his early work of the nineteen-twenties.
Provenance:
Private collector De Bilt, neighbor of the carpenters workshop H.G.M. of Rietveld's regular cabinetmaker Gerard van de Groenekan 1970; Christies Amsterdam, 15-6-4004 sale No. 2627; Private collector Amsterdam.
The first owner of the chair here on offer lived from 1966-1970 on the first floor above H.G.M. 'Het Goede Meubel' the carpenters workshop from Rietveld's regular cabinetmaker Gerard van de Groenekan. Most of the famous original Rietveld designs were constructed here. Van de Groenekan personally made several pieces of Rietveld furniture for his neighbor, including  this Steltman Chair in 1970.
Literature:
Marijke Küper, Ida van Zijl, 'Gerrit Th. Rietveld The Complete Works', Centraal Museum Utrecht, The Netherlands 1992, p.332, Cat.No.646.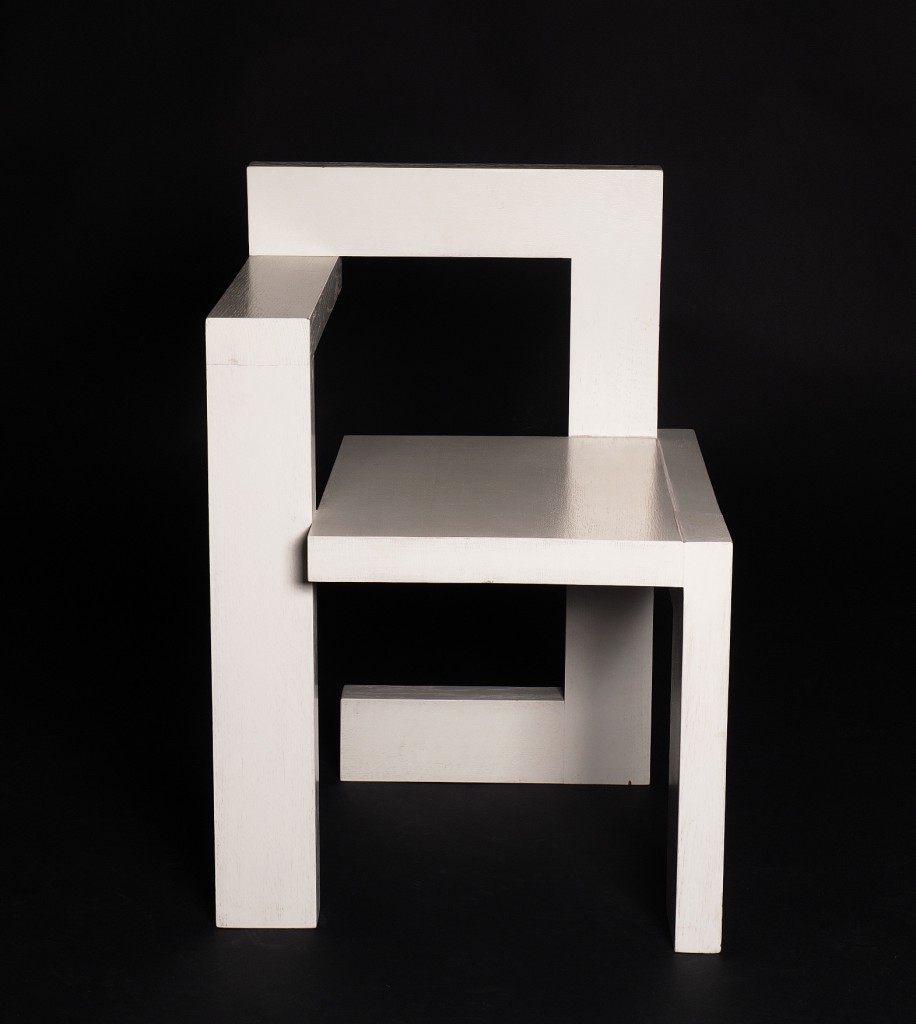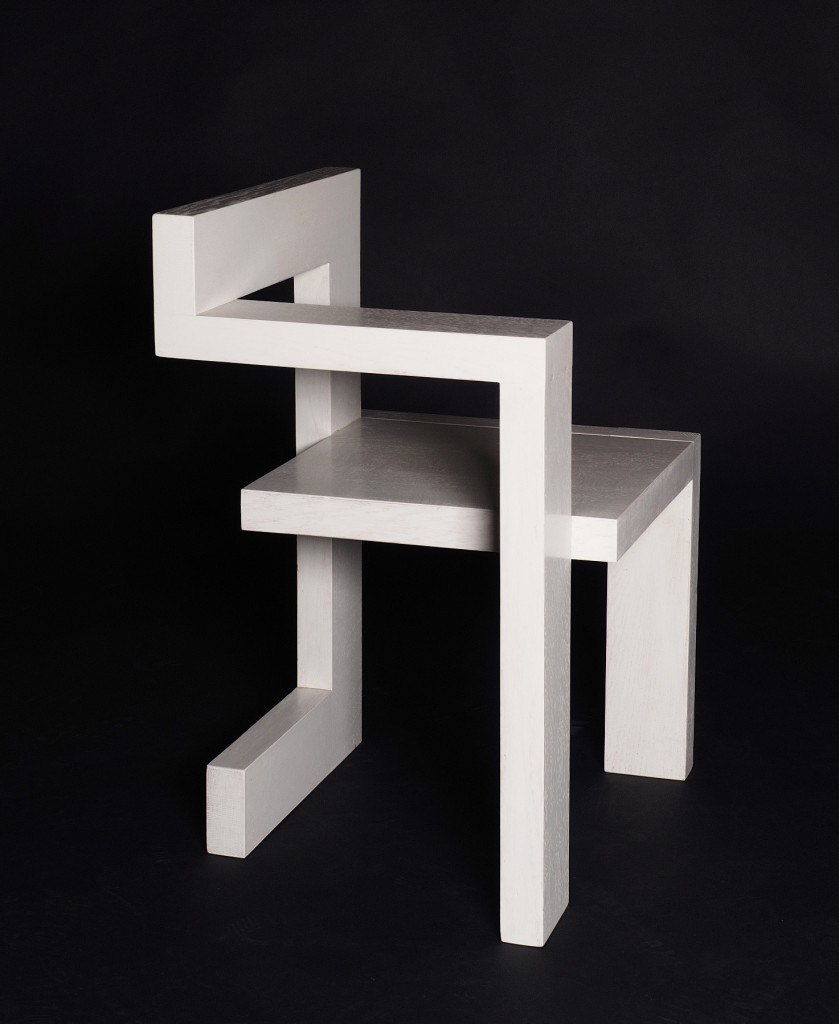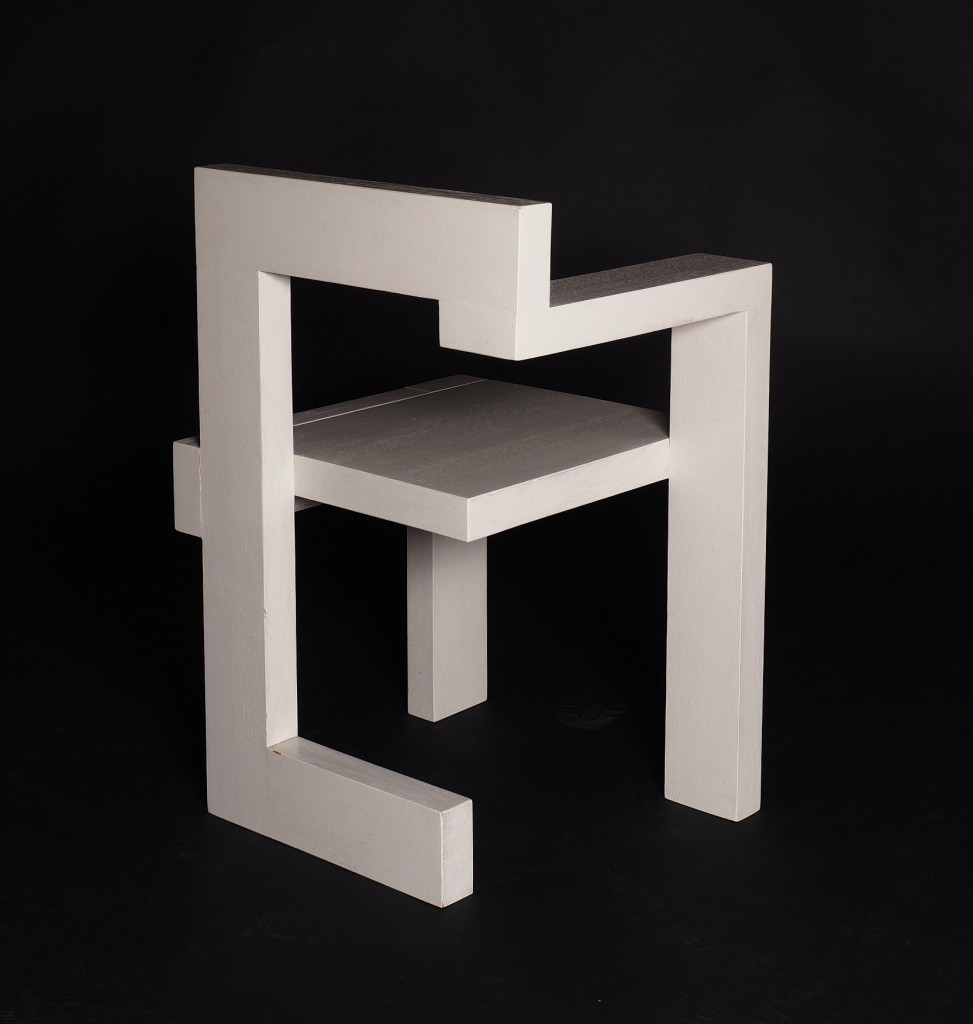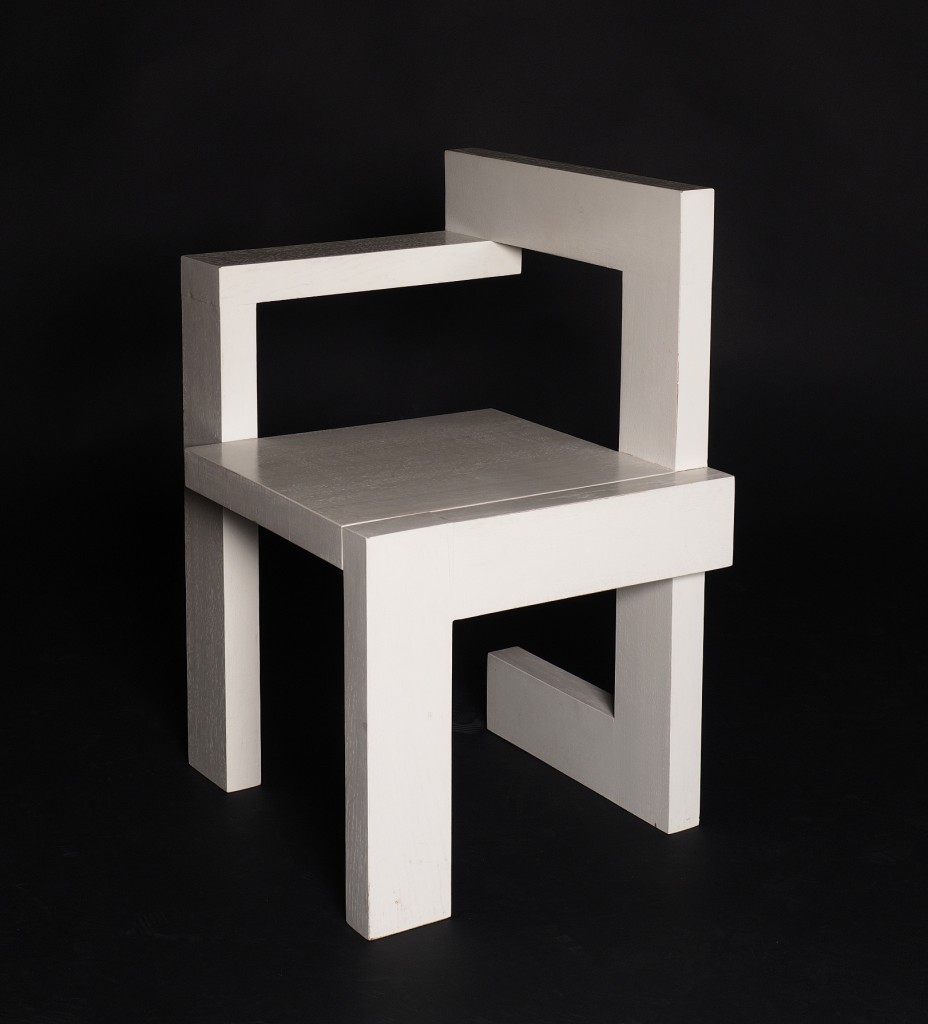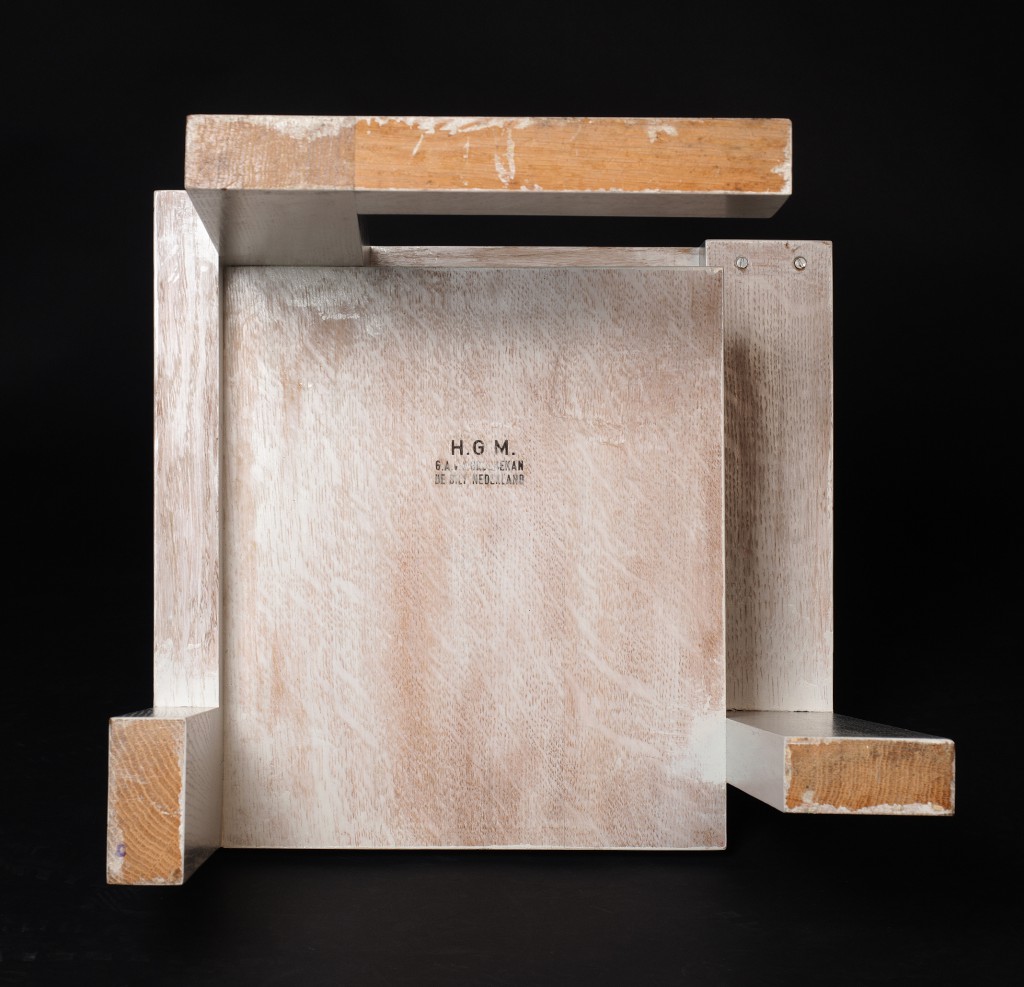 Price on request
Are you interested? Please contact us for the price or more information >